Article: Every painting has a story to tell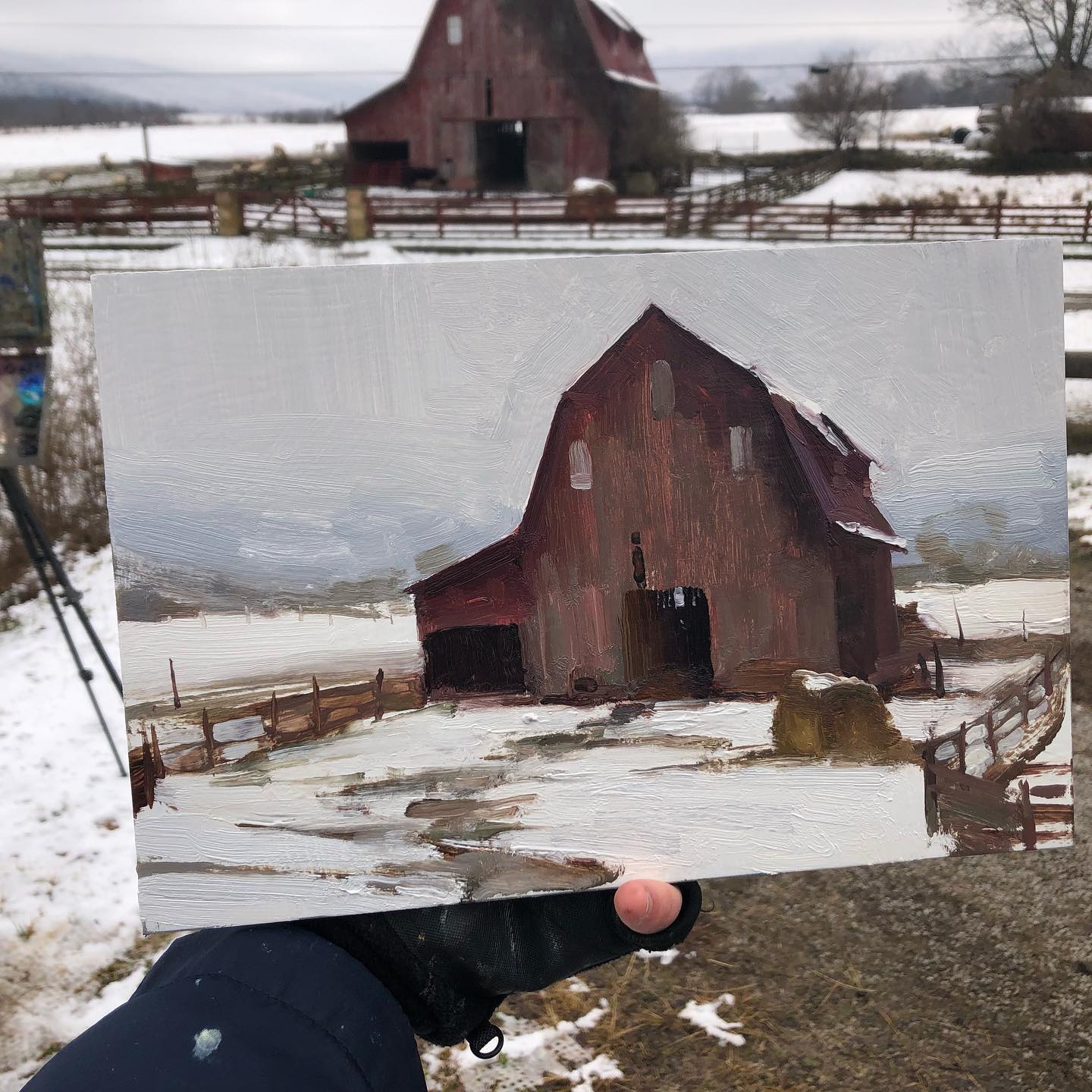 Every painting has a story to tell
In the this new blog post I would like to share three new paintings along with the stories behind each. 
In a recent conversation with one of my art heroes, T. Allen Lawson, he made a characteristically, insightful point that representational artists have done a poor job educating their collectors. His point is that representational paintings appear easy to make compared with abstract art. After all, representational paintings are based on reality, right? All an artist has to do, is go outside and copy exactly what he sees. Or, if he doesn't feel like going outside, he can copy a photograph. Observation is part of the process––but there's so much more! And I would like to do a better job sharing my process with you.
So, whether you are an artist yourself, or you have never really given thought about how and why a painting is made, I thought you would enjoy a paragraph or two sharing the motivation, feeling, and the story behind my new paintings. 
Sign of Spring
This new painting of an Eastern Blue Bird depicts one of the little beauties that show up in my backyard about this time of year. They remain until halfway through the summer and then move on before returning in the midwinter of the following year. I see them as one of the very first signs of spring.
I used a palette knife (pictured above) to create this painting. Which explains the heavy texture in the paint quality. It's a clumsy and unforgiving tool, compared to the myriads of brushes I have in my studio. However, I feel that the limitations of the tools used forced an incidental energy that makes my painting come to life!
This is a broader goal that I have for all of my work. I am always striving to present the essence of something non-visual in my paintings, I want you to feel the wind, smell the ocean, or sense the energy of a living thing. I want my paintings to take you places where a simple photograph could not. 
Snow in the Cove
I am originally from Vermont, so the day it snowed here on the Cumberland Plateau in Eastern Tennessee, I immediately packed my plein air gear in my Subaru and set out to paint. While I was painting, I met one of the farmers who had just come from the mountains; he had spent the morning tracking a mountain lion that had been carrying away his sheep and ponies. As you can imagine, the thought of a nearby pony-eating lion added extra excitement to the already thrilling experience of painting from life.
At the beginning of this post, I indicated that I do not simply go outside and paint exactly what I see. First of all, I am perpetually editing the scene before me––adding things to make the painting stronger and removing things that make the composition weaker. More importantly, though, the simple act of painting the landscape from life (often called plein air painting) forces abstract thought and mark-making. Take the brushstrokes on the left of the sky, for instance. They are vertical, which is an abstract shape and texture aimed at showing the snow-filled sky's vastness stretching endlessly above the mountains.
Glimpse
It's hard to say which species of bird is truly my favorite. Even my "top-five" feels a little narrow, so suffice it to say that Chickadees are one of my very favorite birds. Accordingly, this is my third painting of these little creatures.
This time though, I asked myself a new question:  "What is the feeling of a Chickadee?"
My answer was constant movement. When I watch them on the feeder outside my window, they are a blur of energy. To show that energy, I placed my brush strokes in a spiral around the little bird. 
Leave a Comment!
In conclusion, everything that I have shared above is just the beginning of the conversation because each of you brings your own feelings, memories, and stories. That's what I love about sharing my artwork!
Please feel free to join the conversation by leaving a comment below.